London Porn Film Festival 2019
Welcome to a packed programme filled with exciting and informative films, works hops and talks from our Queer Feminist Film makers!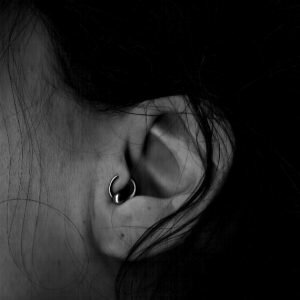 Fuck Me in the Ear, Audio Porn Workshop
Since time immemorial, porn has established itself as a visual medium more than anything else. But what of the sound of skin against skin, the soft moans of a lover, the satisfying smack of a paddle on a bare bottom? We believe that sex is an aural experience as much as anything else and we want to create intimacy right in your ears. Help us fulfil our vision (for lack of a better word) and make some audio porn with us! Professional audio producers Venus Flytrap and Dick Twitch lead this hands-on workshop where you can learn about the aurally stimulating world of immersive audio porn. You will then be invited to come up with ideas and prototype some scenarios where you can explore how to tell sexy, playful and stimulating stories with audio. Feel free to bring along toys that make noise! No prior knowledge of audio recording or porn production is needed – just an enthusiasm for opening your minds and ears. https://fuckmeintheear.wordpress.com
Friday 26 April 17.00 – 19.00 at Raven Row. Limited space, Book your space here
YOGHURT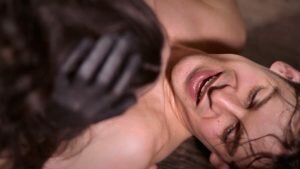 Every film in this programme inhabits its own world in which the limits of sexuality, fantasy and imagination are stretched. With a (soft) focus on the male body and gay desire, these glitchy, surreal and intelligent films give the viewer a nod and a wink before inviting them into a plush new world. With films such as Pink Pink shot in gorgeous 16mm jostling in the bedsheets with the mind-melting graphics of The Dream of the Girl Diver, each film presents a beautiful vision of what desire can be.
#aesthetics #beauty #gay #visuals #surreal #blowjobs #bodyfluids #fun #cum #trans
| | | |
| --- | --- | --- |
| Lamento della ninfa | Matock | France |
| Lemon Taste | Nicky Miller | Germany |
| Pink Pink | Youssef | Switzerland |
| J'avel | Youssef | London |
| The dream of the girl diver | Samuel Bester | France |
| Dear Babe | Ethan Folk and Ty Wardwell | Germany |
| Adorn | Jennifer Lyon Bell | Netherlands |
Friday 26 April 16.00  Book your tickets here
FIERCE FEMMES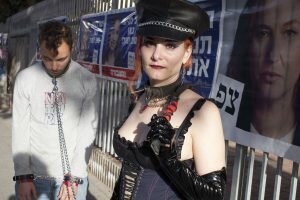 You like bowing down, don't you? You enjoy licking my boot and presenting a Marxist analysis of capitalist oppression don't you? Don't pretend you're not enjoying all this attention and don't take it for granted either: these femmes know their power and use it in every which way. This strand includes everything from cute couples, sensory play and fun with vegetables before finally culminating in a seriously brave and highly politicised demonstration of what public sub/dom relationships can do in short documentary 'No Democracy Here.' We suggest you do as you're tol
#femmes #femininity #Israel #Palestine #politics #dominance #submission #politics #sensoryplay #food #groupsex
| | | |
| --- | --- | --- |
| NO DEMOCRACY HERE | Liad Hussein Kantorowicz | Germany, Palestine, Israel |
| INDULGENCE | Lou Bessemer | Germany |
| Tease Cake | Poppy Sanchez | Germany |
| BABY | Evie Snax | Germany, USA |
| Midnight Snack | AORTA films | USA |
| Second Shutter – Lina Bembe and  Mad Kate scene | Goodyn Green | Germany |
Friday 26 April 18.00   Book your tickets here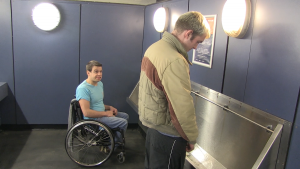 BRAZEN BRITS:
Oh Britain. What have we become? Things are a bit weird right now… but while our leaders do the chicken dance on the international stage, the British queer porn community is keeping it real. Loveable spankos continue the traditional English vice, black and POC pervs are making us sweat and the aesthetics of sex are being brilliantly re-imagined. In these strange, uncertain times come join us for a dose of playfulness, continued pleasure and the passionate insistence on forming community even as the powers that be attempt to drive us apart. Oi!
#POC #strobelighting #spanking #sexualhealth #art #pleasure #playful #catharsis #groupsex
| | | |
| --- | --- | --- |
| Elephant the Allison | So Yarli A. | UK |
| Robert + Dylan – UK | Dylan Meade and Robert Softley Gale | UK |
| The Reverence | Four Chambers | UK |
| Fisting Fun | Nimue Allen | UK |
| A Spot of Bother UK | Charlie Forrest | UK |
| Rituals of Perpetual Catharsis: Grace the sex Goddess | Eleni Parousi | UK |
| RE:PRODUCTION | Christian Gordine | UK |
| Wrapped by The Pleasure Project | The Pleasure Project | UK |
| She is Juiced | Lois Norman | UK |
Friday 26 April 20.00  Book your tickets here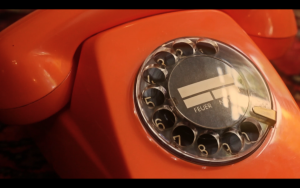 CATHARSIS
Can a deeper engagement with one's sexuality help address wounds from the past? These shorts approach the question of healing via sexual exploration with sensitivity, bravery and wit, exploring how deep engagement with the body can help improve self image. Far from being an eroticisation of harm, these films look to see how the erotic can help us consciously move out of harmful patterns and behaviours. The programme covers issues such as trauma, eating disorders and long term illness, while at the same time looking at self care, body positivity and chosen family.
#POC #healing #power #illness #cancer #mentalhealth #well-being #body #selfcare #community
| | | |
| --- | --- | --- |
| Rituals of Perpetual Catharsis: Sam The Spanked Boy | Eleni Parousi | UK |
| The Chemo Darkroom | Harvey Rabbit | Germany |
| chronic illness | Camille Käse | Germany |
| Egg | Martina Scarpelli | France, Denmark |
| Honey and Glitter | Marit Östberg | Germany |
| Life Is Bitter | Le Roy & Poppy Sanchez | Germany |
| Reclaiming My Image: kitchen scene | Evie Snax + Reclaiming My Image collective | Germany |
Saturday 27 April 14.00  Book your tickets here
SEX WORK IS WORK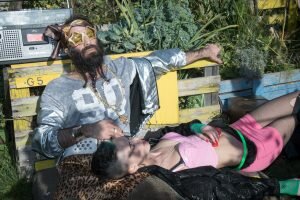 This festival was born out of the conviction that the harmful UK porn laws, as well as increased surveillance powers of the state, were actively against the interests of sex workers, porn performers and queer people at large. In this programme, we look at the material conditions of sex workers in a series of shorts that range from the bold, the insightful and the darkly comic. These are followed by a special screening of 'Transsexworks', a DIY documentary looking at how trans sex workers in Berlin have organised to care for eachother.
#sex #work #trans #pornproduction #rights  #violence #humour #satire #control #community #activism
| | | |
| --- | --- | --- |
| Offuscare my pussy | Rosario Gallardo, Umberto Baccolo | Italy |
| A Sex Worker's Story | Thousand Faces | UK |
| Piedad | Naya TheOutdoorCat | Germany |
| transsexworks | Emy Fem | Germany |
Saturday 27 April 16.00  Book your tickets here
Sex Education: It Gets Wetter?
Panel w/Lina Bembe, Max Disgrace, The Pleasure Project and Rooster

The question of how to improve sex education will be addressed by some of the best in the business. Tackling issues such as porn as 'pedagogy' – which means a method of teaching – and moving beyond conventional issues such as preventing STIs and using condoms/contraception, this panel will directly acknowledge the need to include various social issues such as stigma, consent culture, gender, sexuality and sexual esteem, when addressing sex. *heart emoji* *sweat beads emoji*
We've invited Lina Bembe and other sex expert-educator guests (TBC) to discuss the future of sex education. We'll screen clips from The Pleasure Project and Sex School – two new sex education platforms which use explicit sex as an integral part of their teaching. Turn off Netflix and dive into deeper, sexier territory.
Photo: Sex School /Natália Zajačiková
Saturday 27 April 18.00 Book your space here
We recommend you to book this along with Lina Bembe's curation programme directly after this panel for a double bill of sexy educational fun!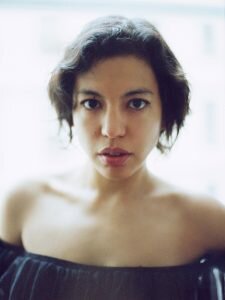 Lina Bembe Curation
Nowadays porn has never been easier to access. Because of our collective inability to address sex education in shame-free, more inclusive ways, many people end up 'learning' about sex  – often in misguided ways – from pornography.
Usually porn intends to titillate, not educate, its audiences. It shouldn't bear the responsibility of doing so when sex education is inadequate or because there are little resources that deal shamelessly and openly with sex. At the same time, it's undeniable that porn has great educational potential.
This programme picks up on this potential. These films weren't explicitly conceived as educational, yet they offer thoughtful, applicable ways of dealing with aspects of consent, communication, gender, sexual health and body image, among other things. Additionally, they validate many issues that are largely ignored within traditional sex education curricula, such as consent, emotions, unconventional relationship structures. All the films are unapologetically pornographic, committed to their values, thus showing us what can we actually learn from porn.
You will see,
Dirty Didactics
Triple P feat. Rooster – Dir. Allie Oops
See Mee – Ms Naughty, in collaboration with Mel Lou
Crashpad's – A Guide to Fisting – Shine Louise Houston
Atrophy Portraits II – Four Chambers, in collaboration with Lina Bembe
Full feat. Shay Know, Mahx Capacity – AORTA
Saturday 27 April 20.00  Book your ticket here
SOFT TENDER TUFF BOIS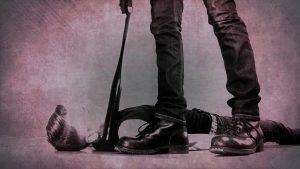 This is a love letter to all genderqueer and transmasculine people, with people of colour front and centre. Machismo was never a version of masculinity we could get behind, preferring to ditch the toxic dick olympics for tenderness, intimacy and power that recognises and respects boundaries. Don't get it twisted though – we love a moody, perverted butch, and the delightful non-binary babes in this strand will make you weak at the knees. Sing it: We're lovers, not fighters, don't make us kill the spiders…
#trans #nonbinary #POC #xicanx #masculinity #intimacy #tendermasc
| | | |
| --- | --- | --- |
| Pain Dulce | Ramses Rodstein | USA |
| Romance D'été Sobre | Allie Oops | USA |
| D.T.F. (Down to Fall) | Evie Snax | Germany, USA |
| Driven | Toni Karat | Germany |
| Besos de Mazapan | Ramses Rodstein | USA |
| Birthday | Shine Louise Houston | USA |
| Heavenly Spire: Heavenly Spire | Shine Louise Houston | USA |
Sunday 28 April 14.00  Book your tickets here
THE KINKS ARE ALL RIGHT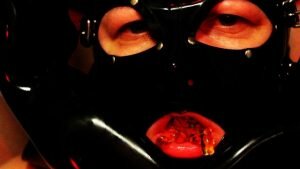 It's been an amazing year down in the dungeon. Even the darkest nether regions of the imagination contain some light, and this strand, looking at BDSM and kink presents a range of pervy pleasures. Get your hands dirty with seductive humiliation, historical power play, stimulating textures and some of the best performers in the business providing a master class in the power of letting go. If you like it strong, intense, honest and extreme, this is the place for yo
#kink #bdsm #cutting #dominance #submission #spanking #shibari #blood #aggression #care
| | | |
| --- | --- | --- |
| Even Teachers Make Mistakes | Pandora Blake | UK |
| Taking Shape | AORTA films | USA |
| If the (Island's) Body Is a (Marginalized) Rice Dumpling Par Excellence | Yu Cheng-Ta | Taiwan |
| Lördags Godis [eng: Saturday Sweets] | Tom of Tottenham | Sweden |
| I Gave You All | Jonatan Gyllenör | Sweden |
| Fuck Is Right | AORTA films | USA |
| Second Shutter – Ze Royale and Jasko scene | Goodyn Green | Germany |
Sunday 28 April 16.00  Book your tickets here
THE WETTER THE BETTER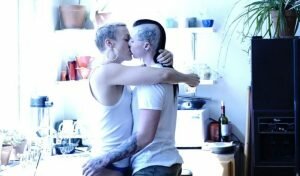 Drenched. Soaked. Sopping. Dripping. You get the idea. These shorts revel in all that's wet, well-lubed and squirting. We were amazed at the ingenious ways people had found to ejaculate, squirt and come, with beautiful watery arches sprayed to dizzy new heights. With a line up featuring soaking wet shibari to red hot fisting action, we implore you: lube up, get them gloves, put a towel down and glide in. (Again, and again, and again…)
#ejaculation #squirting #liquids #cum #fisting #masturbation #showerscene #shibari #pregnancy #lactation #mermaids #bath #submersion
| | | |
| --- | --- | --- |
| fluid chemistry | Deike Schwarz | Germany |
| Mermaid | Laure Giappiconi, La Fille Renne, Elisa Monteil | France |
| Soaked | AORTA films | USA |
| Velvet Touch | Courtney Trouble | UK |
| Forged Obscenities II | Four Chambers | UK |
| Luminous Lust | Madison Young & The Erotic Film School | USA |
| Gush | Kate Sinclaire | Canada |
Sunday 28 April 18.00  Book your tickets here
(W/HOLE)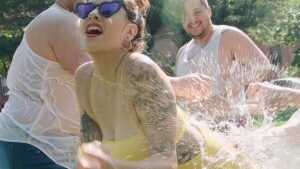 As huge fans of queer porn collective AORTA Films, we are delighted to close the festival with this sexy, full-length feature made in collaboration with A.O Movement Collective. (W/HOLE) moves beyond traditional notions of porn towards a performative, textured, landscape of desire. Each segment is a beautifully choreographed whole, building from playful scenes with sound, dance, movement and light through to what the filmmakers describe as "intense, illicit, humanity." Wax play and knife play sit alongside an epic water balloon fight, hot group sex and ecstatic release that knows no bounds. Not to be missed.
#AORTA #performance #play #POC #trans #gender #sexuality #healing #wax #knives #shibari #food #sensual #edgeplay #groupsex #waterfight #sound #screams #blood
Sunday 28 April 20.00  Book your tickets here
———
The London Porn Film Festival 2019, which is this weekend, has been the target of a coordinated campaign by a transphobic hate group. We're scrambling to stand up to a tough security and legal challenge. Now we need your support!
London Porn Film Festival Solidarity Ticket; https://www.outsavvy.com/event/2749/solidarity-ticket-tickets
—–
Practical Stuff that might be good to know before you arrive to a screening:
Films Start the time stated, most film programmes have Q & A with Film Makers or participants.
After each screening and q & a, we all need to clear out space and get ready for next screening as soon as possible.
You can ONLY see the film program you have ticket for!
Film programmes might change.
Tickets sold ONLINE ONLY!
Venue to be disclosed to ticket holders, it's a venue, easy to get to in SE London
Access: The venue is fully wheelchair accsessible. 
All filmmakers, as part of the submission process, have been asked to supply both audio description and subtitles for all their films.
Audio description listening equipment will be available on request during the screening.
Support Independent Venues!